Dermatology Marketing Done Right Can Deliver the Patient Mix, Service Mix and Payor Mix You Want
Dermatology marketing is (or should be) a strategic business tool to help your practice achieve its growth and profitability goals.
Dermatology practices are often "busy" in terms of patient encounters but not necessarily always as profitable as they want to be within their capacity constraints. Not all dermatology services and patient encounters must or can be financially profitable but increasing unprofitable encounters – intentionally or not – is clearly a drain on practice profits.
Strategic, well-executed marketing can be used not only to attract more new dermatology patients and increased utilization from established patients but also to change the patient, payor and service mix to make the practice more profitable.
What do you want your dermatology marketing to deliver?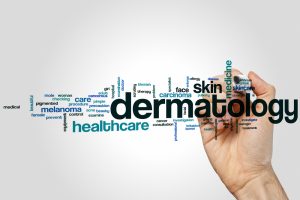 More skin cancer cases (including Mohs surgery)?
More acne patients?
More elective, cash-pay cosmetic services?
Increased patient retention?
More referrals from primary care doctors?
More positive patient reviews?
More social media followers?
More patients with "x" insurance plans?
Fewer patients with "y" insurance plans?
Begin with the End in Mind – Start with a Marketing Plan based on Your Dermatology Practice Goals
Effective marketing is not based on a non-strategic group of marketing activities. Just as you can be busy and not necessarily profitable in your clinical practice, you can be "busy" with numerous marketing tactics and related costs without necessarily being profitable with your marketing expenditures, time and effort.
A marketing plan is a sub-set of your business plan and is – or should be – designed to support the practice revenue and profitability goals.
Developing a strategic marketing plan based on your revenue and mix of business goals focuses your time, efforts and money on the marketing strategies and activities that are prioritized to facilitate and accelerate the achievement of your business goals for your dermatology practice.
What should a marketing plan development process include?
Practice goals
specific and measurable over a defined time period (usually one year)

Situation analysis
Including current business situation, evaluation of current marketing efforts and any changes to the practice since the last plan was developed as well as planned changes to the practice for the upcoming plan period

Target Audiences
Including patients, local businesses, practice employees and any other target segments

Competition Analysis
Who they are, what (if any) marketing they are doing

Brand and Positioning Analysis
What is the current positioning (unique value proposition) of your brand and how is the brand being exposed and communicated in current marketing

Marketing Strategies

Marketing Tactics/Activities

Marketing Budget

Marketing Plan Implementation Process
Internal and External Dermatology Marketing Resources and Personnel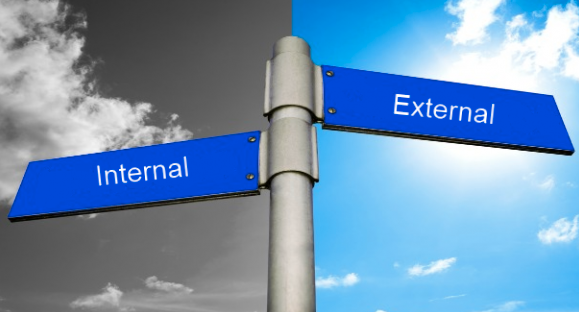 What is the right mix of internal and external/supplemental personnel and other resources for you to use in executing efficient and effective marketing?
Internal Marketing Resources
If you employ one or more marketing personnel in your practice, you need to give them the best chance to succeed and the resources to do so.
Too often, the expectations that most practice owners, partners and administrative management put on their in-house marketer(s) are high and most often unrealistic. The internal and external resources they provide to their marketers are often limited relative to the practice goals.
These unrealistic expectations are usually due to a common lack of understanding by many physicians and practice managers – even in a marketing-oriented specialty like aesthetics – regarding what marketing is and how it works (when it does). Unless you are or have been a marketer, it's hard to appreciate the special skills and time demands required of any person in a marketing position.
In addition to focusing on high-impact business development strategies, the marketer often functions as a catch-all resource for the physicians in the practice, including pet projects, charitable activities, developing PowerPoint presentations and more.
If the practice engages in multiple marketing strategies, as many aesthetic practices do, the responsibilities of the marketer can include everything from developing collateral materials, ads, website content, managing social media, community and media relations, complaint department for unhappy patients and/or referring physicians – and the list keeps growing.
No one in this role should be expected to be an expert at every category of marketing. Even if they are a great juggler, this is a prescription for mutual frustration by the marketers and their employer(s). Worse, the effectiveness and results from the marketing activities will inevitably suffer.
If a practice is going to employ only one person in this marketing position, they will be much more likely to be effective if they are allowed to be the manager of the practice marketing efforts and not be expected to be the only person responsible for creating, implementing, maintaining and tracking results from all marketing activities.
External Marketing Resources
Consultants/strategists
No matter how smart and capable your internal marketing person may be, it's valuable to get an outside expert perspective. You know what you know, but you don't know what you don't know. And what you don't know can result in disappointing marketing results and missed revenue opportunities.
If you are going to engage an outside marketing expert, make sure he or she has a lot more experience marketing aesthetic and other medical specialties than you do.
You don't need helpful, well-meaning observations and recommendations that are not based on a great deal of experience providing strategic marketing consulting to many other medical practices. You need observations and recommendations based on knowledge of what marketing strategies and activities are most likely to work in your situation based on knowledge of what has worked most often for practices very much like yours.
Agencies
These days, most agencies specialize in one or two categories of marketing (almost always including online marketing). Full service marketing agencies are increasingly rare, particularly if they specialize heavily or exclusively in healthcare marketing.
Even within healthcare marketing, there are agencies that specialize in pharmaceutical clients, others that specialize in hospitals or healthcare practices or medical devices, medical billing, medical software and other business categories within the healthcare field.
If you are going to engage one or several agencies, make sure they have marketed more than a few other healthcare practices. Everyone seems to prefer to work with a local agency, but expertise and experience in your field and specialty trumps local convenience unless you can find a local agency that fits these criteria.
And keep in mind that when agencies set their fees, it has to take into account their own overhead costs so you may end up overpaying for some agencies.
Media company reps
Media companies are in the business of selling their specific media products and offerings. Their reps are not unbiased. Some have limited knowledge of how to compare different media. They know most about what they are paid to sell.
Have you ever heard the famous quote from renowned psychologist Abraham Maslow? "I suppose it is tempting, if the only tool you have is a hammer, to treat everything as if it were a nail."
That quote describes most media reps. Their product is their hammer and you are their nail. If they sell radio air time, then radio is a must for your business. If their product is something else, then that is the way to go.
Also, many media reps will start with your budget (meaning what you are willing to spend) and work backwards to figure out how to use that budget. This is not a strategic approach based on use of media to achieve your specific goals for your specific practice, so don't be surprised if results are disappointing.
This doesn't mean the rep is irresponsible, or incompetent or unethical. It just means that you need enough experience and expertise in buying many different forms of media to direct your reps on what you want in your contract based on your goals and your overall media plan.
If your in-house marketer doesn't have this breadth of media experience, you should consider a professional media planner that is not biased toward one specific media type or tool but rather constructs the media plan and contracts based on what combination of media and tactics are most likely to achieve your goals.
Freelance writers, designers, website developers
Sometimes freelance talent can provide or contribute to specific marketing products and messages at a lower rate than what you would expect to pay to an agency for the same services. The challenge is finding the right freelance talent with the appropriate experience and expertise in your specialty.
An additional challenge using freelancers can be coordinating and managing contributions by different freelancers to the same project in a way that ultimately appears seamless.
How Hirsch Healthcare Consulting Can Help You Get More of What You Want From Your Dermatology Marketing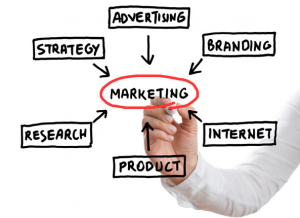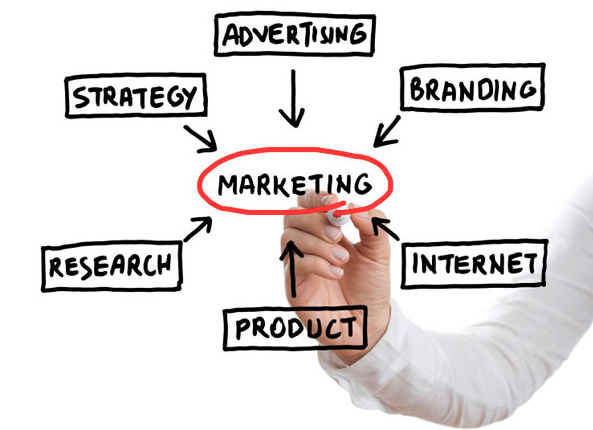 Having successfully helped thousands of healthcare practices across the U.S. over the past 30 years to attract and retain more of the patients and service mix they desire, Lonnie Hirsch can help you get more of what you want – while probably spending less in the process.
1) Marketing and Branding Strategy
I have developed thousands of healthcare practice marketing plans for all kinds of practices, including many aesthetic practices. Even if you are working from a strategic marketing plan already (and most are not), I can provide an objective perspective and "second opinion" regarding your current plan.
If you engage in marketing activities that are not aligned and supporting a marketing plan that reflects your business objectives, I can help you develop the appropriate plan. This process alone will save you a lot of money that you may currently be investing in marketing without a plan. I do this by making sure you have the right marketing strategies, tactics and implementation process to give you the best opportunity to achieve your goals. I don't have to guess at your expense because my vast experience helping practices like yours allows me to know what works and what doesn't for any set of circumstances.
Ben Franklin said it best: "If you fail to plan, you are planning to fail."
Rebranding
There are many reasons to rebrand, including
Practice sale/acquisition, mergers or demergers (separation)
Repositioning your brand to create a stronger, more unique value proposition relative to your competition and your target audiences
Brand reputation problems/damage
Outdated image/loss of relevancy
Desire to appeal to and attract a new audience
I have branded and rebranded hundreds of healthcare practices in a way that helps them establish their desired impact for the rebrand while avoiding potentially disastrous rebranding mistakes that can serious damage your practice.
2)  Marketing implementation support
There are several ways I can help you with effective marketing implementation.
– Bandwidth Extender
If you have one or more marketing employees, I can apply my resources to serve as a "bandwidth extender." Internal marketing personnel and resources in a aesthetic practice are almost always stretched too thin and are expected to execute on too many marketing activities.
Through my extensive network of resources and quality freelance talent, I can support your in-house marketer(s) to help them be more effective and get more accomplished – all with the benefit of my vast experience in marketing aesthetic practices.
– Offsite Director of Marketing
Some aesthetic practices do not have any internal personnel dedicated to marketing yet they still have marketing needs and potential to benefit from effective marketing.
I have worked with many practices as an offsite Director of Marketing to help them accomplish their marketing goals without the need to hire a full time marketing employee if the practice can't justify that hire or are unsuccessful in recruiting an employee with the capabilities, expertise and experience the practice requires.
There are no long-term contracts for me to provide this resource to you. I can work with you for as long or short a time period as you want my help.
– Virtual agency – at a lower cost than traditional agencies
I founded and co-owned a very successful healthcare marketing agency serving a national clientele and I was President of another similar agency prior to starting my own.
I know how agencies work and how they base their fees to clients because I've "been there, done that." A traditional agency has full-time employees and other overhead expenses that have to be factored in to their fees in order for them to make a reasonable profit.
There's nothing wrong with agencies making a profit for the services they provide to their clients. But my experience in managing my own agency combined with my network of quality, healthcare-experienced freelance talent allows me to provide clients with the equivalent value of a traditional agency but at a lower cost because my overhead is much lower than that of traditional agencies.
– Resource Finder for other business needs for aesthetic practices
I have an extensive network of relationships with companies who provide non-marketing services and resources that aesthetic practices may need. Based on my relationships and the business that I refer to these companies, I can command a better price for my clients than you could get on your own.
Practice management

Medical billing

Medical supplies

Medical devices

Data management
Lockbox services

Practice brokers

Card-on-file payments

Financial/investment advisors
Free Phone Consultation and Special Report
Contact Lonnie Hirsch at 800-924-5447 or complete this form to schedule your free phone consultation and receive Lonnie's Special Report on "The 7 Most Expensive Marketing Budget Mistakes You Must Avoid."