Marketing Is Essential for DPC Practices to Thrive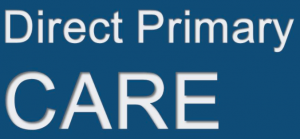 Direct Primary Care is going to continue to appeal to more patients and more physicians over the next decade. But people who don't know about DPC or about your practice won't know it's an option, which is why marketing plays such an important role in your DPC practice success.
There are many market forces at work that potentially bode well for the DPC practice model.
The increase in high-deductible plans is going to continue, regardless of how healthcare reform may play out. Employers want to shift more of the financial responsibility for healthcare to the employee and insurance companies pay out less in claims, more than enough to offset somewhat lower premiums. This trend also applies to the individual insurance market.
For patients with high-deductible plans, it may be more financially beneficial to go the DPC route even if their monthly fee does not go toward their deductible.
Because the deductibles in these plans are increasingly higher, many who have these plans assume they will never satisfy the deductible anyway and are taking the risk that they won't need to access healthcare in exchange for lower premiums (if they even have a choice). They avoid and defer doctor visits whenever possible.
However, if they discover DPC and its advantages, they may see a modest monthly fee for basic primary care as a hedge against the risks associated with deferring doctor visits due to concerns about cost.
If you can frame the issue with effective marketing communications to help people understand and believe that the more serious risk is that deferred care will lead to more serious (and expensive) health problems.
DPC Practices Need to Have a Marketing Plan
Random, non-strategic marketing activities are as bad as no marketing because of the increased likelihood of "error" in a trial-and-error marketing approach.
A marketing plan must be based on measurable goal-setting, situation analysis, competitive analysis and the most appropriate marketing strategies and tactics based on your goals. This type of strategic approach to marketing reduces risk of wasted and unproductive marketing activities and expenditures.
Marketing Categories for DPC Practices
1) Consistent marketing to established DPC patients
Regular communication with patients, during and between appointments, is critical to retention, patient satisfaction, word-of-mouth referrals and online reviews. DPC patients have reason to expect more proactive interaction with their doctor.
Happy DPC patients are more likely to encourage others to join your practice but you have to continually add value to remind them that they are happy to have you as their doctor.
2) Marketing DPC to employers
Employers that offer high-deductible plans to their employees (which includes most employers these days) often look for ways to give their employees any additional advantages in their healthcare access that don't cost the employer money. DPC is well-suited to these employer interests.
Marketing to businesses can be very productive but it's not easy. It requires smart planning, skill, patience, time, salesmanship, resilience and a thick skin for rejection.
But the payoff can be well worth the effort with more potential patients per employer compared to one-at-a-time patient recruitment.
3) Patient-direct community marketing
Marketing DPC (specifically your DPC practice) to your community is important to build patient awareness of the DPC option that leads to more patients.
This kind of marketing includes networking, community events and selective advertising. Advertising can be expensive – particularly when it doesn't produce patients. But some smart, geographically targeted advertising to raise market education about the DPC option and your practice can generate more patients and at least pay for itself or can produce more revenue than what the advertising costs.
DPC Marketing from Hirsch Healthcare Consulting
Most marketing companies have little interest in DPC clients because they don't consider your type of practice lucrative enough to pursue.
Lonnie Hirsch has a thirty-year history helping doctors attract more of the patients they want. He understands the DPC practice model and can be a valuable resource to your profitable growth.
Free Phone Consultation and Special Report
Contact Lonnie Hirsch at 800-924-5447 or complete this form to schedule your free phone consultation and receive Lonnie's Special Report on "The 7 Most Expensive Marketing Budget Mistakes You Must Avoid."