Aetna follows UnitedHealthcare out of AHIP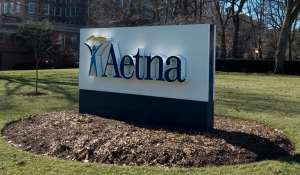 The news media is reporting on Aetna's departure from AHIP (American Health Insurance Plans) after UnitedHealthcare started the migration last year. But so far, few are delving into the implications of why two of the "Big 5" insurance companies have walked away from the health insurance industry's primary and most powerful lobbying group.
The primary reason for these departures is that UnitedHealthcare and Aetna don't feel that they need AHIP anymore. What has changed?
Insurance Companies are Already Consolidating and Diversifying
Big insurers like UnitedHealthcare and Aetna are already changing their fundamental business models to adapt to inevitable changes in how healthcare is accessed and paid for. Nobody should shed any tears for these insurers because they know how to maximize their profits, but their profits margins are shrinking and insurance companies need to diversify in order to maintain and grow margins for their shareholders.
Health insurance profits are being squeezed by a combination of the increasingly higher cost of delivering healthcare in the U.S. and the Medical-Loss Ratio standard of the Affordable Care Act that requires health insurance companies to at least 80% of the premiums revenue on patient care and related quality improvements. For large plans, the ratio is 85%.
Additional pressure is coming from a growing trend of health systems launching their own insurance plans and cutting out the 3rd party insurers from the equation. Also, more large and even mid-sized employers are self-insuring their employees, with the third-party insurers reduced to managing and administering the self-insured plans at a lower profit margin.
Industry Consolidation
Size matters more than ever to health insurance companies as they seek to gain efficiencies at a lower cost and become too big to fail. Aetna is acquiring Humana, UnitedHealthcare is sniffing around a possible acquisition of Aetna and Anthem is absorbing Cigna.
As major health insurers consolidate, they become powerful enough that they don't need to rely on an old-model lobbying organization like AHIP. They can and will have their own lobbyists who are focused on their benefit as companies.
This may be a good thing for the bottom line of insurance companies that grow and dominate but it can create serious problems for hospitals and health systems as well as providers in private practice as size and strength matter a lot when it comes time to negotiate contracts. And healthcare consumers will have less choice and probably higher costs to absorb with an unclear future for the quality of healthcare being delivered.
Hospital Strategy
Hospitals are being merged into increasingly larger health systems for many of the same reasons that health insurance companies are consolidating. More health systems are launching their own health plans to compete with the big health insurers and to protect their own business model.
The Affordable Care Act provides a number of incentives that encourage provider consolidation into larger and fewer health systems.
Some, like Mount Sinai Health System in New York are offering their own Medicare Advantage plans as well.
UnitedHealthcare's Changing Business Strategy
UnitedHealthcare is the best example of how health insurance companies are evolving to maintain profitability and viability.
Its Optum brand offers population health management services and consulting, health data analytics, its own Pharmacy Benefits Manager (OptumRX which recently acquired PBM Catamaran Corp) and its healthcare delivery services and support (OptumHealth).
Optum also has its own "bank" (Optum Bank, part of Optum Financial Services) that includes 1.5 Million health savings accounts (HSA) as well as HSA investment services, flexible spending accounts and health reimbursement accounts for employers.
Optum revenues totaled $19.3 Billion in Q3 of 2015, representing almost half of UnitedHealth's total revenue for the quarter.
So given everything covered in this blog, why does UnitedHealth need AHIP? The answer is that they don't.