Virtual Doctor Visits – Will You Be Left Out?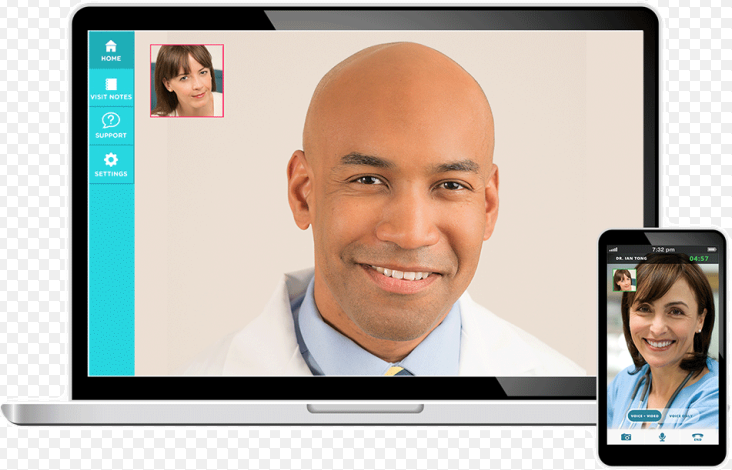 So maybe you think that virtual doctor visits are a nuisance or inappropriate for most health issues. Or maybe you have already jumped on the Virtual Doctor Visits Express. Whatever camp you are in, you should know that the trend toward the popularity of and demand for virtual doctor visits will continue to increase.
The American Telemedicine Association estimates than 450,000 patients will see a doctor online this year for basic ailments.
If you want more proof, just check out the growing number of companies and websites that promote virtual office visits for common problems such as flu, sore throats, acne, urinary tract infections, sinus infections and other common and non-complex conditions as well as chronic disease management.
While it's not preferable to seeing a doctor in person and is not appropriate for more serious health issues, virtual doctor visits offer many advantages for both patients and physicians in the right situation. It also helps keep contagious patients out of the waiting room if the condition can be diagnosed and handled remotely form the comfort of the patient's own home.
Health plans are getting on board with this trend because it is cost-efficient for them and a benefit to their members. As an example, UnitedHealthcare recently announced a partnership with three telemedicine companies to cover virtual doctor visits at the same rate it covers in-person visits. NowClinic, Doctor on Demand and American Well are the lucky partners with United Healthcare in this initiative.
Platforms like those mentioned above as well as others like MDLIVE, Teladoc, Virtuwell, Ringadoc and others have attracted A-list investors that monitor hot trends in medicine. Anthem will also be offering its members virtual doctor visits in 2016 and beyond. Additionally, retailers like Walgreens are rolling out their own virtual doctor service in 25 states.
Of course, if you are not one of the sanctioned providers on these platforms, your patients may receive telehealth consults from other doctors and you get left out of the reimbursement or cash payments and you become more vulnerable in terms of patient loyalty to others in your market who are signed up to deliver these virtual doctor appointments.
Most of these platforms charge $40-$50 per virtual visit. The doctor can get a substantial portion of that fee, depending on the service, in addition to the insurance reimbursement for health plans that cover this service.
If you have primary care services, virtual doctor visits will soon become a staple for minor, non-threatening and non-emergency health problems in the not-too-distant future.